Upcycled "Ohio State Buckeyes" Fl+oodie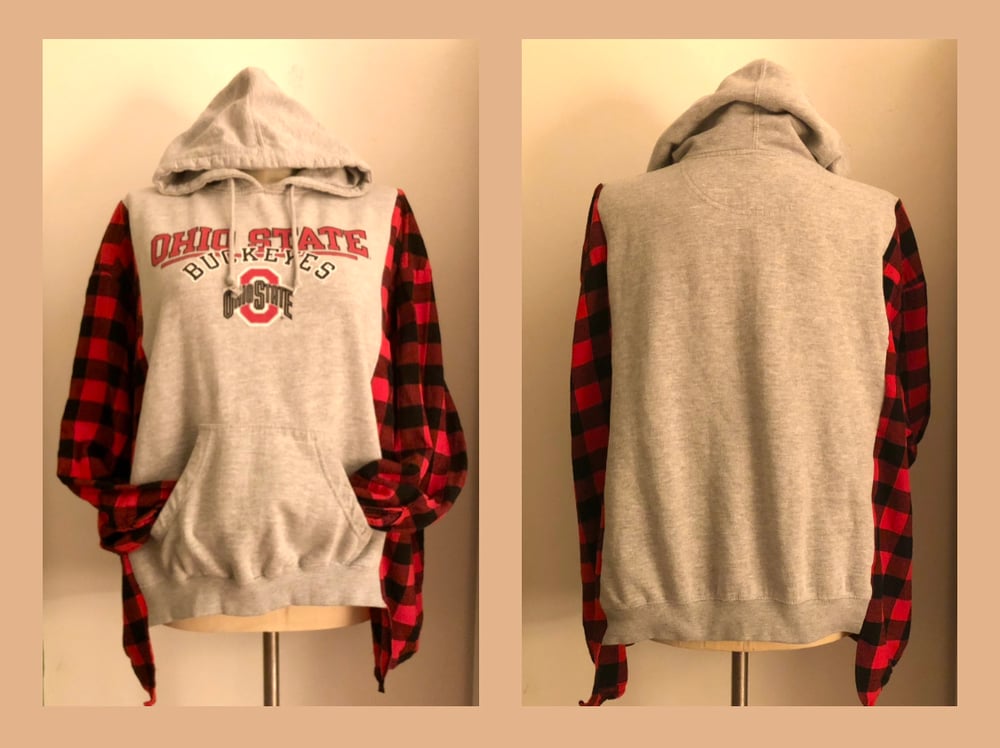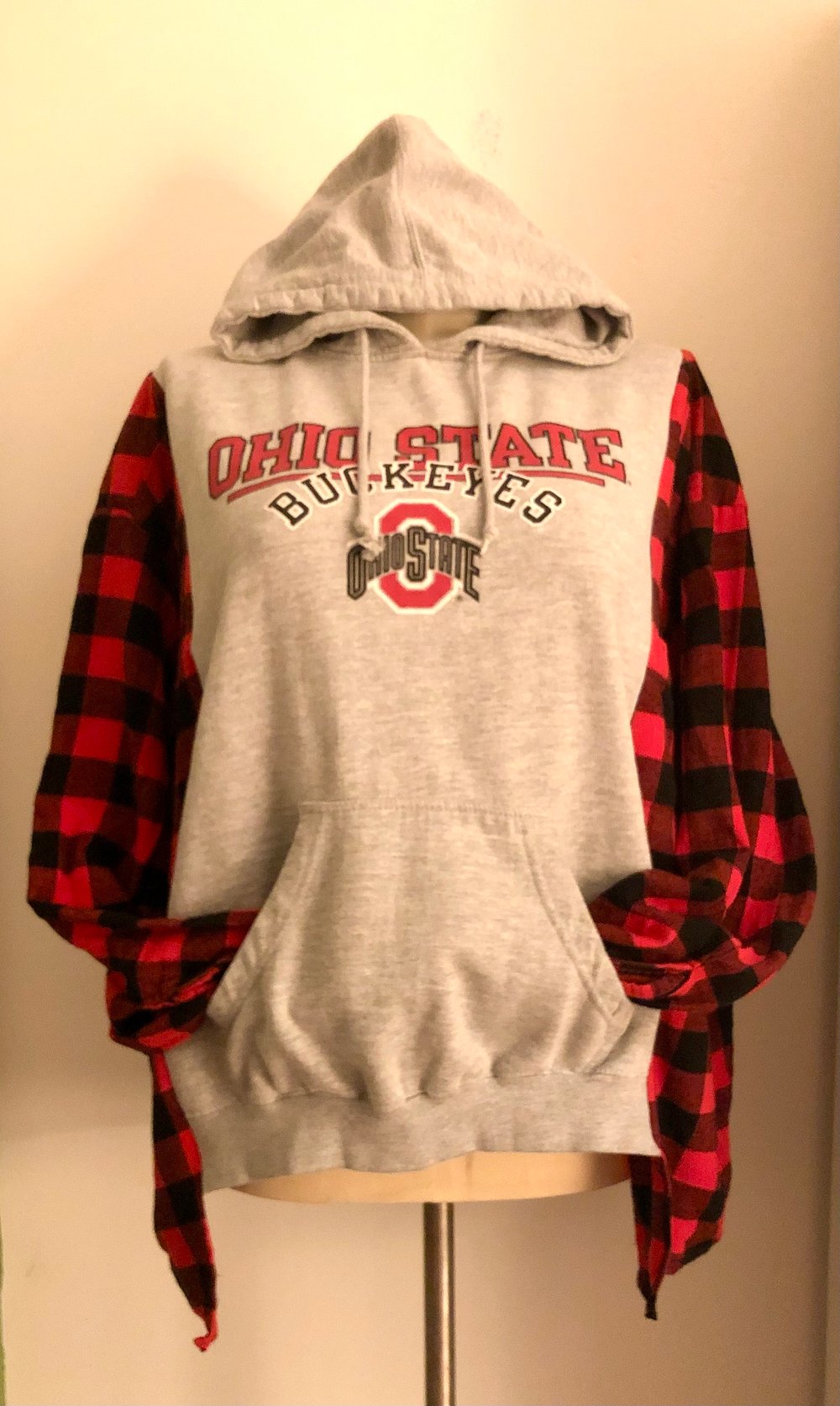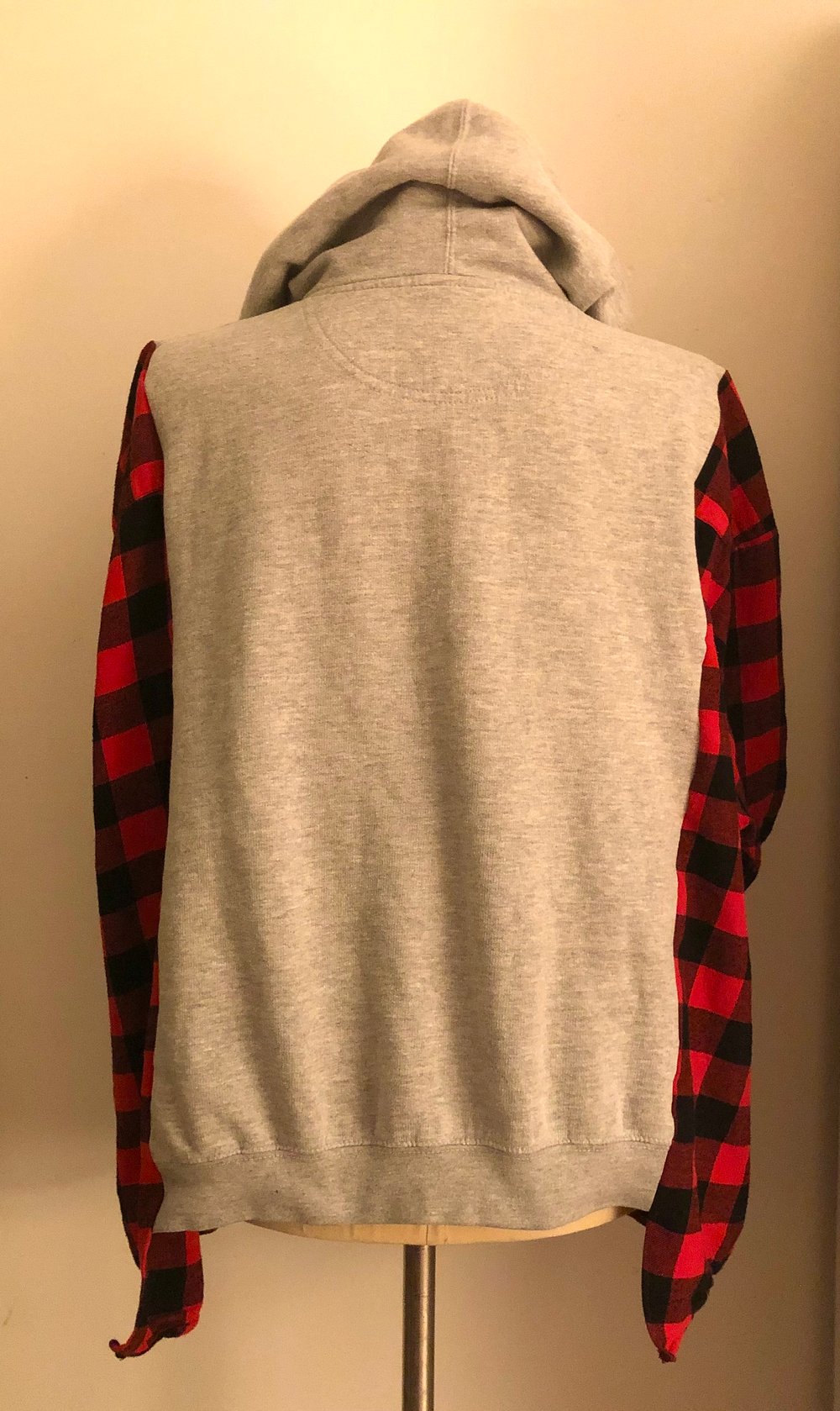 Sizing. The body was a unisex medium. The flannel arms were from a Large men's cut. Custom stitched.
Great for a trend-setting, Buckeyes fan! Trust me, people are gonna stop you and ask, where did you get that?!" Hehehe. You're welcome!
Upcycled, one of a kind and never duplicated!!