Upcycled "Grateful Dead/ Steal Your Face California" t-shirt halter maxi dress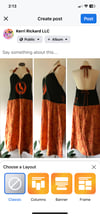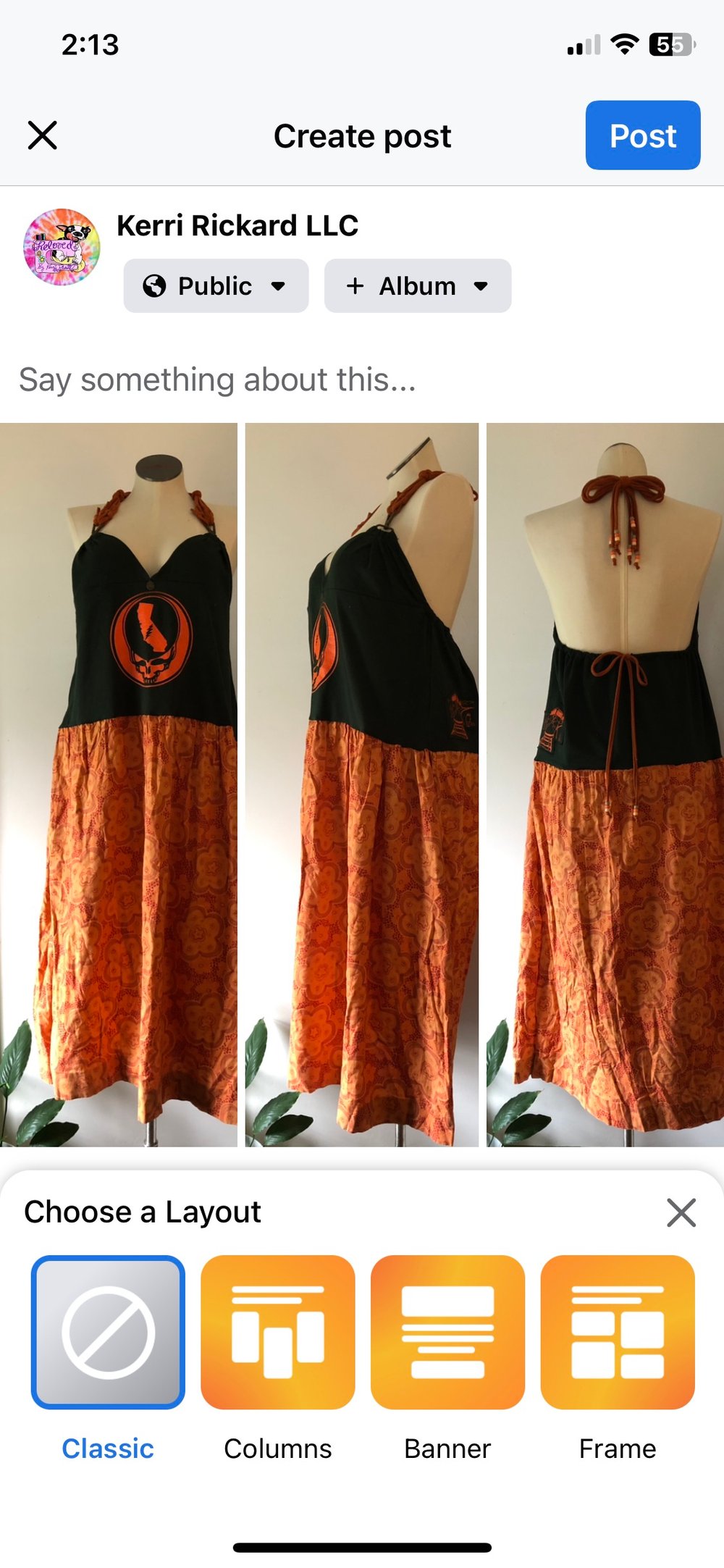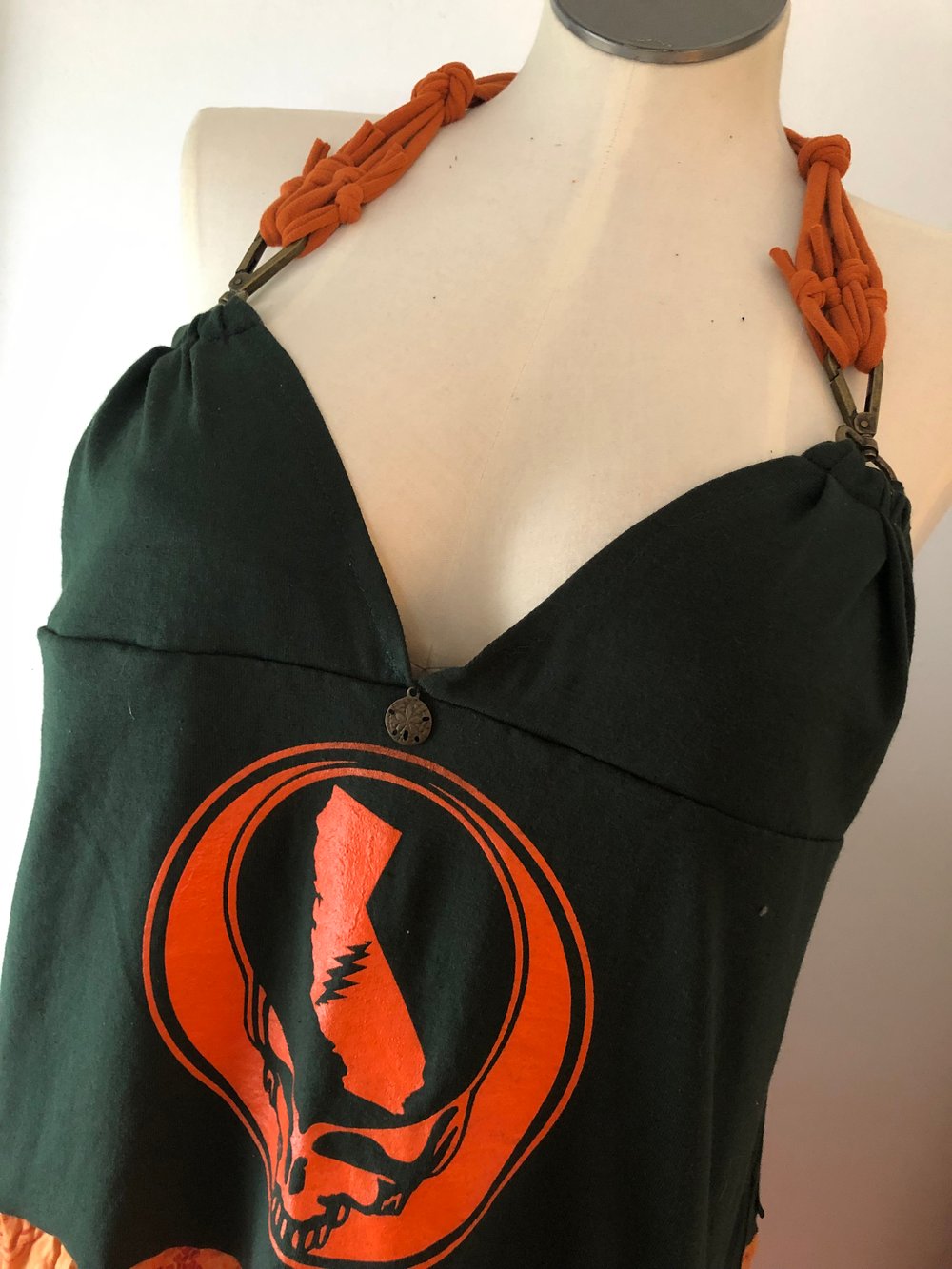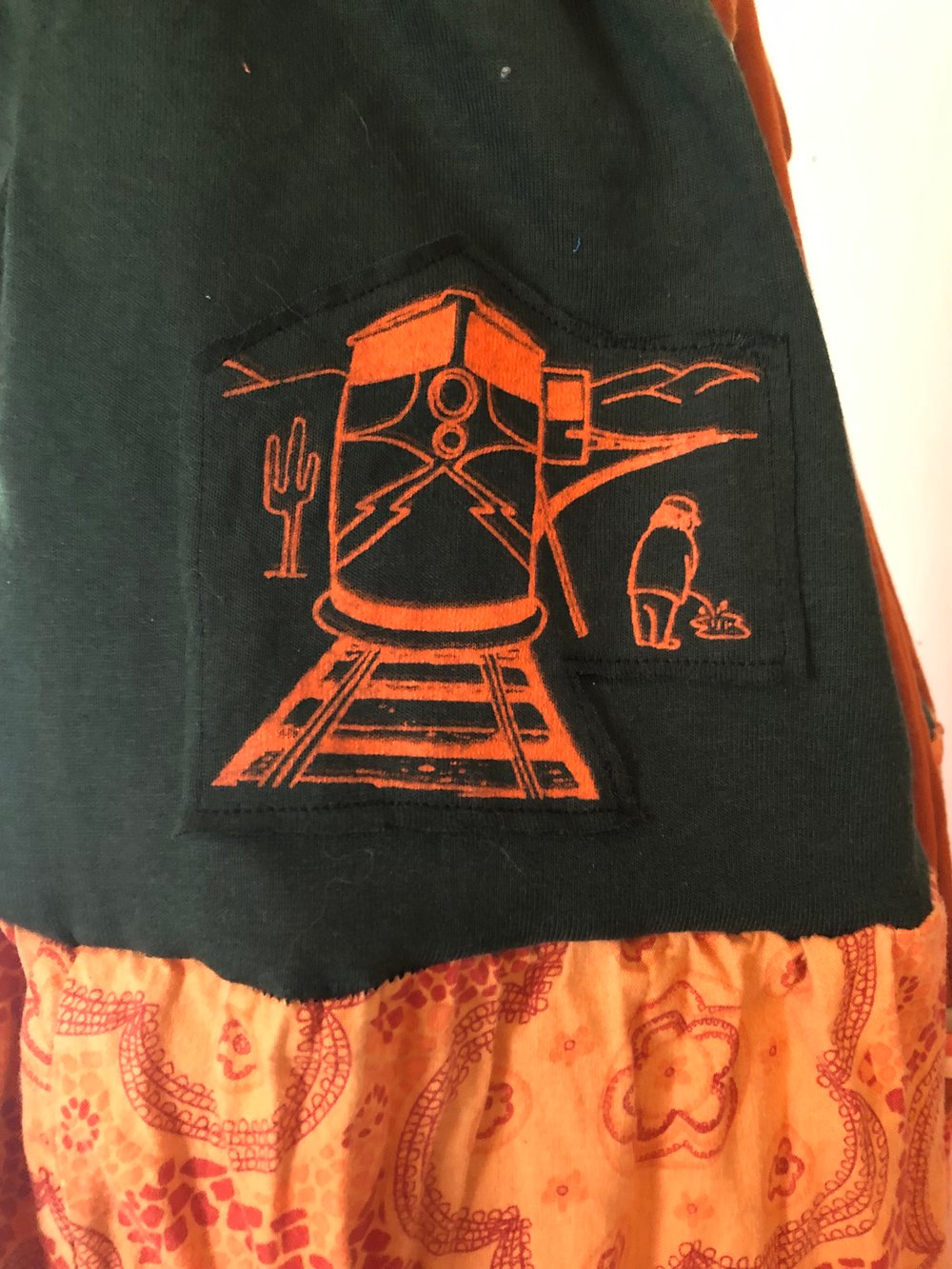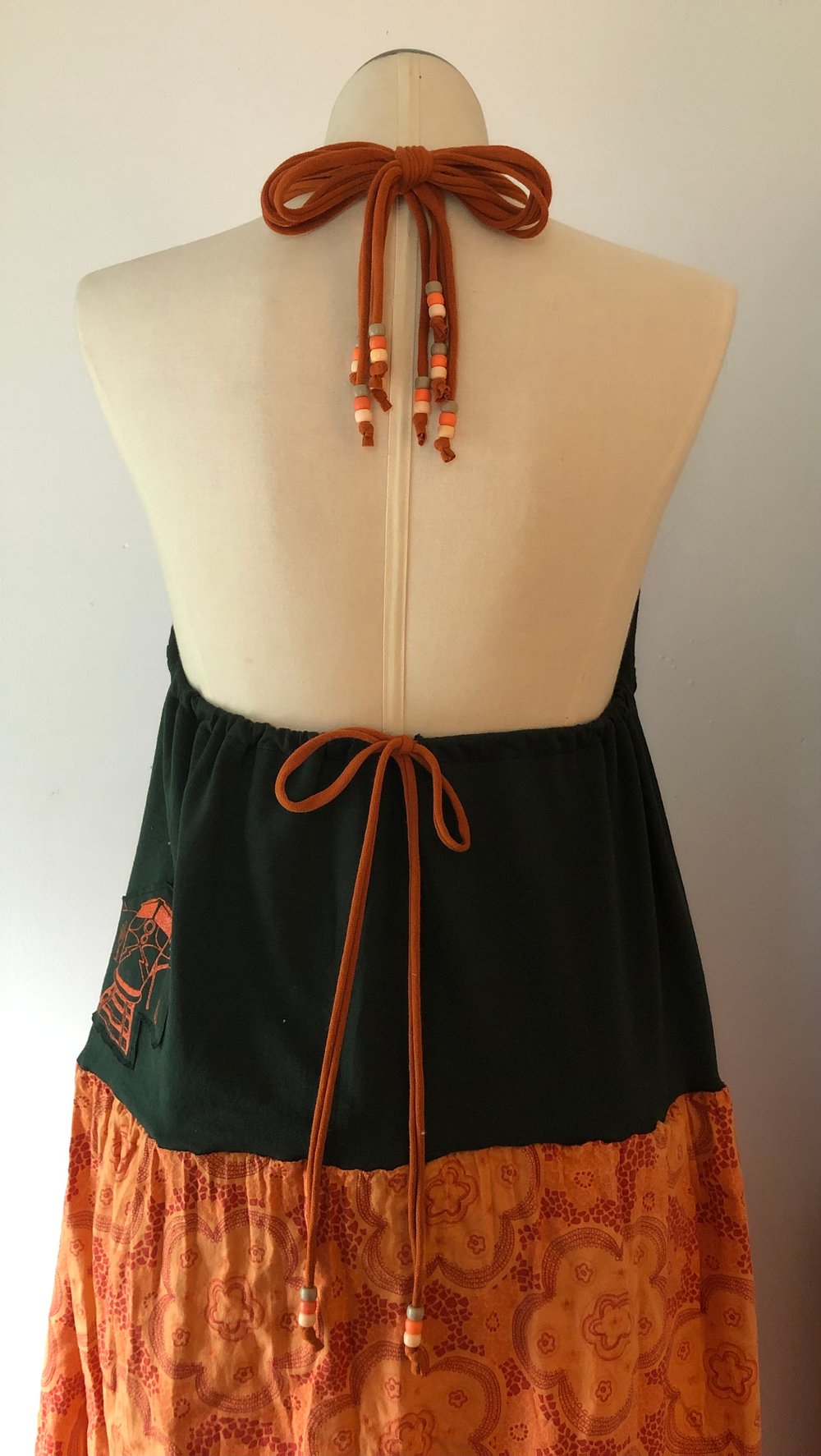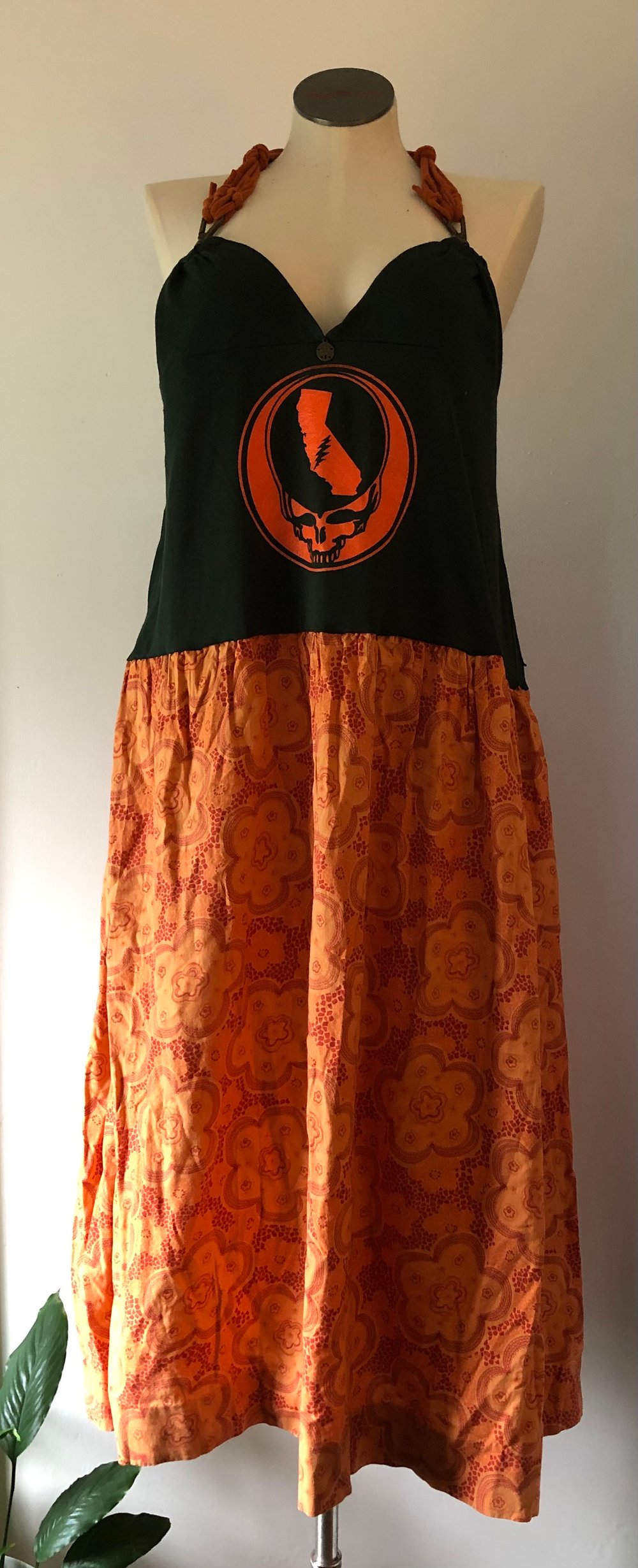 ♥️🌸💀🧵🪡 Just UPcycled! A friend had given me some of their unfinished sewing and created this little Grateful Dead halter dress. The hardware was also UPcycled!! I even added a little sand dollar piece of jewelry to the bodice. Such a cute piece!! I hope it finds its person!!
The top was an XL or 2X—- the bottom is free flowing! The mannequin is about a 40-42 bust. The shirt color is a deep green.
Feel free to message me for exact measurements.