Upcycled and reclaimed "Quoteables" leather cuffs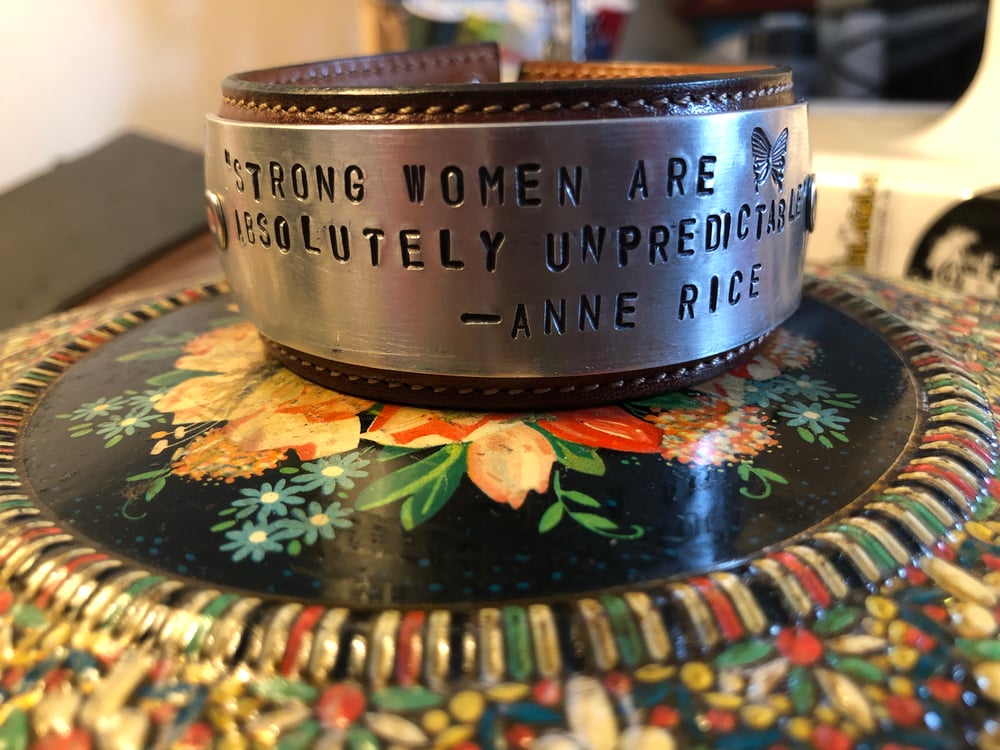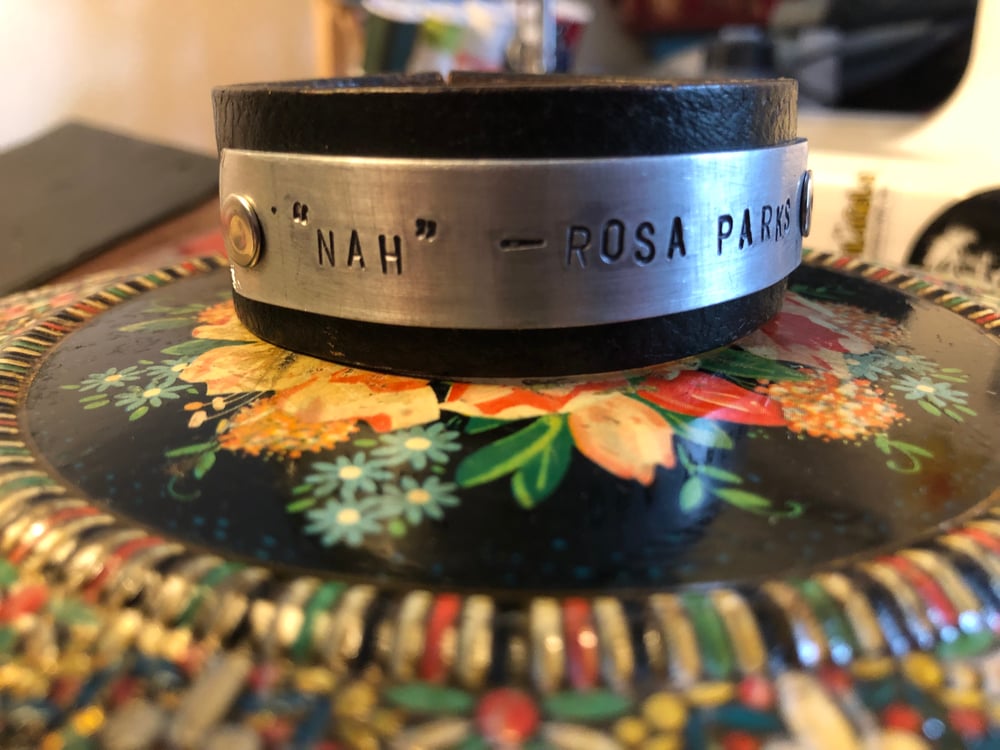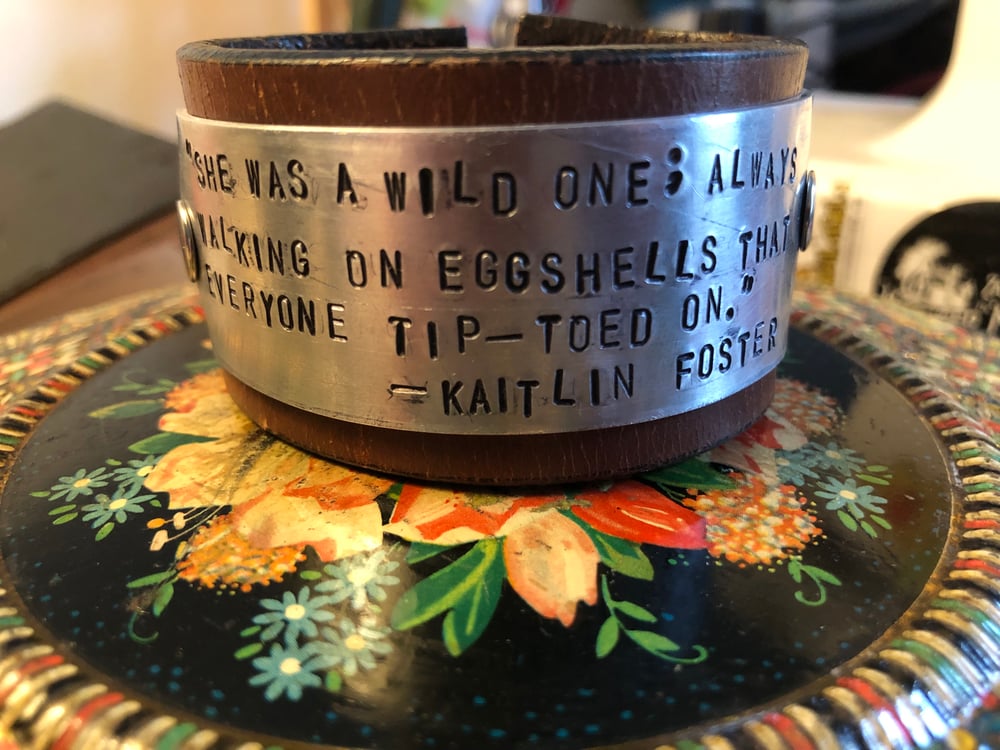 Created and forged with great love by yours truly! I upcycle leather belts for the cuffs and use a strong metal for the plate. Three are a 1 inch width and "Eggshell" quote is 1 1/2. Each one is cut, lettered and made by hand with love.
Please note: Each cuff is custom made and will differ slightly from the original photo. (ie. Button May be different, leather may be a different belt style...) Choose from the drop down what size fits you BEST. Due to the use of elastic for the closure— there is some give to the bracelet.
These are ready made cuffs just waiting to be picked by YOU!