UPcycled METALLICA CAMO JACKET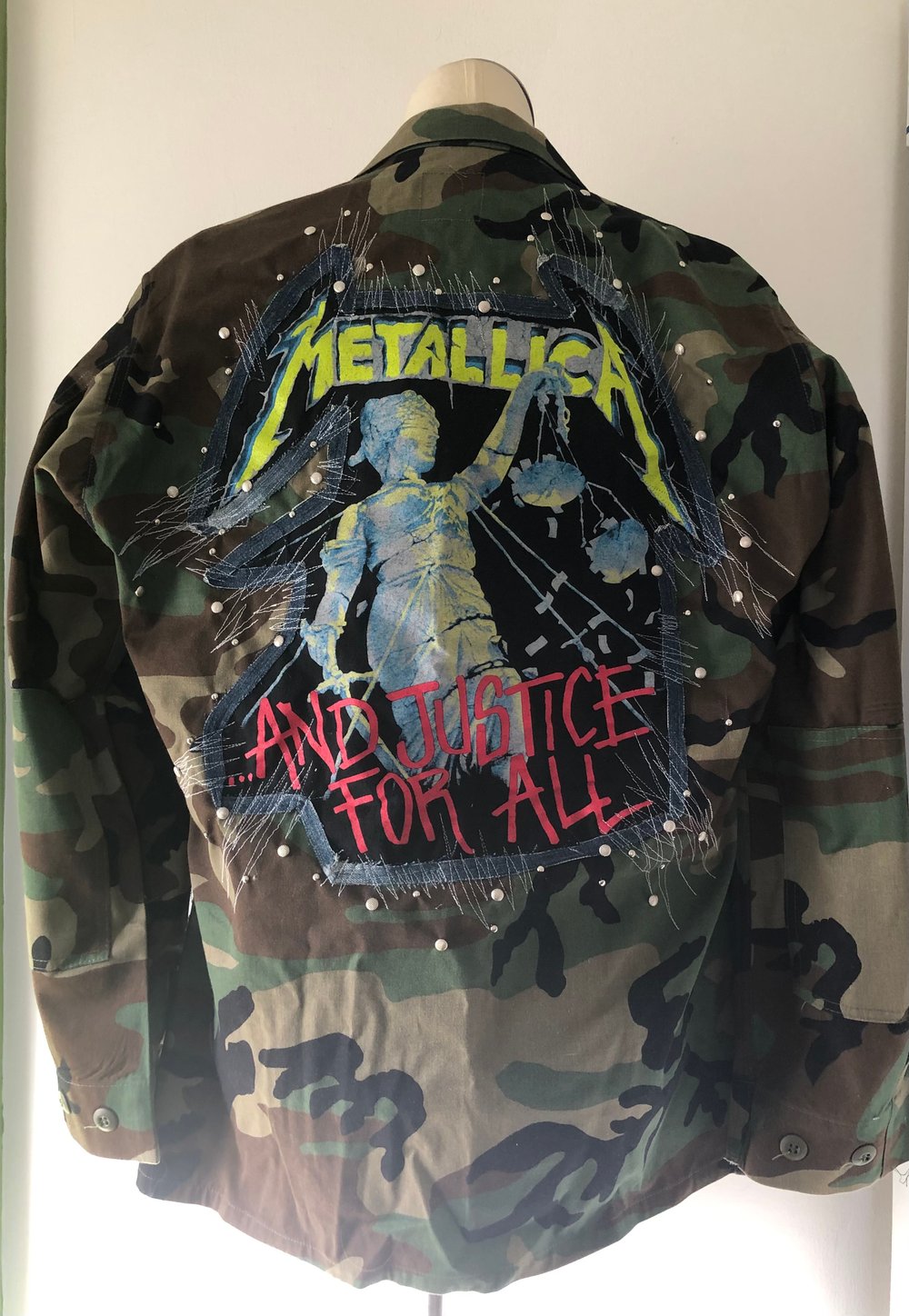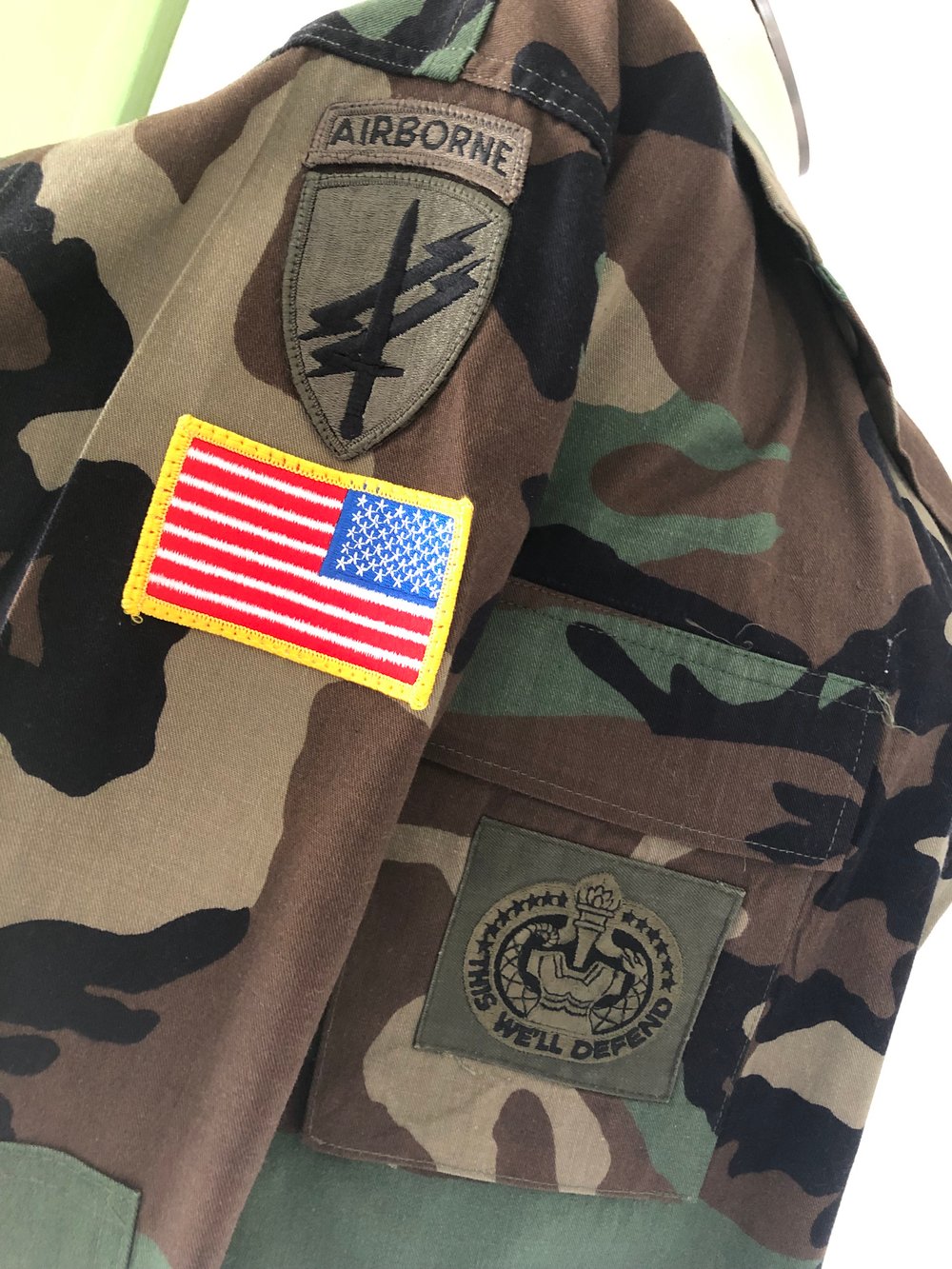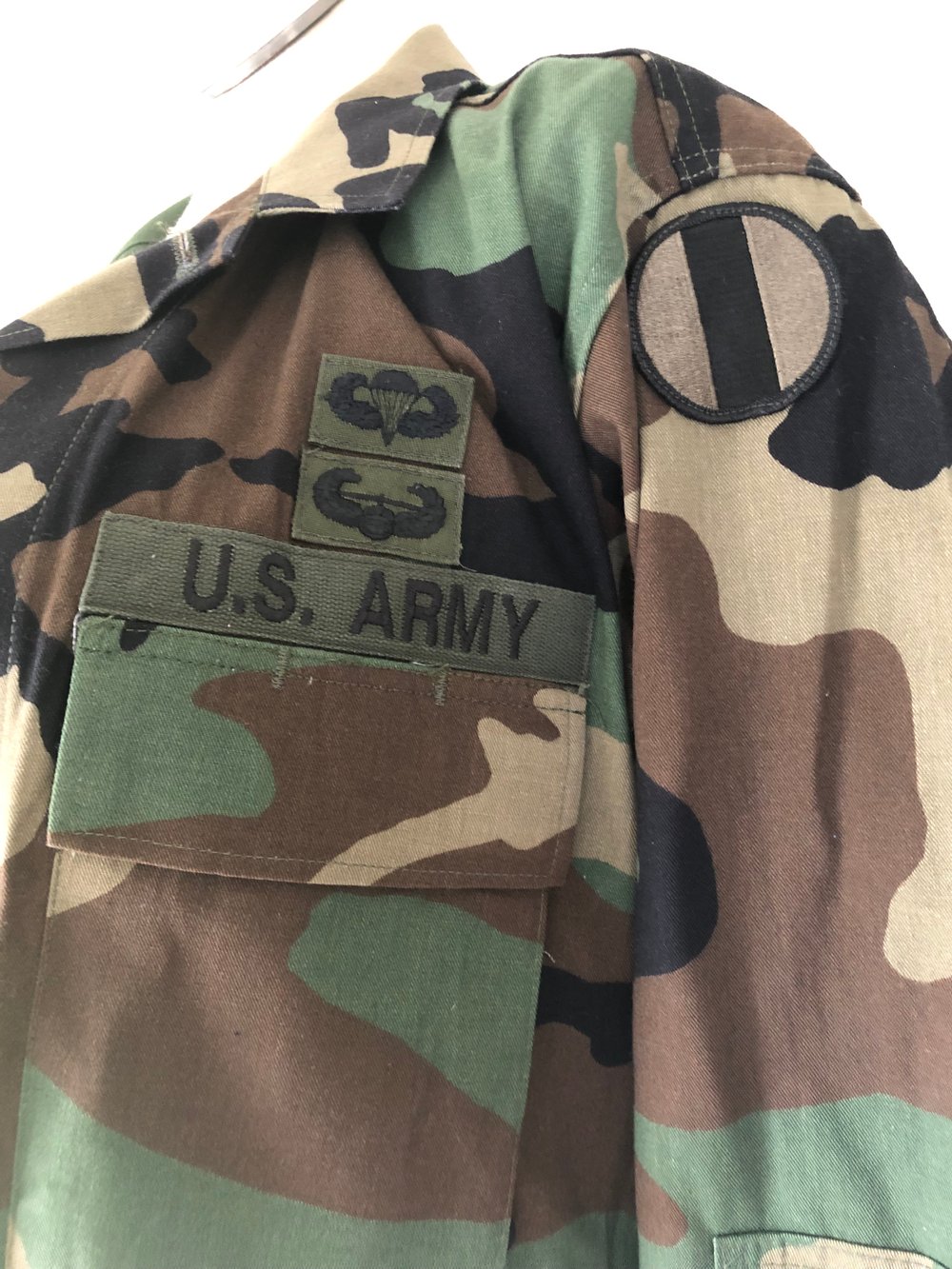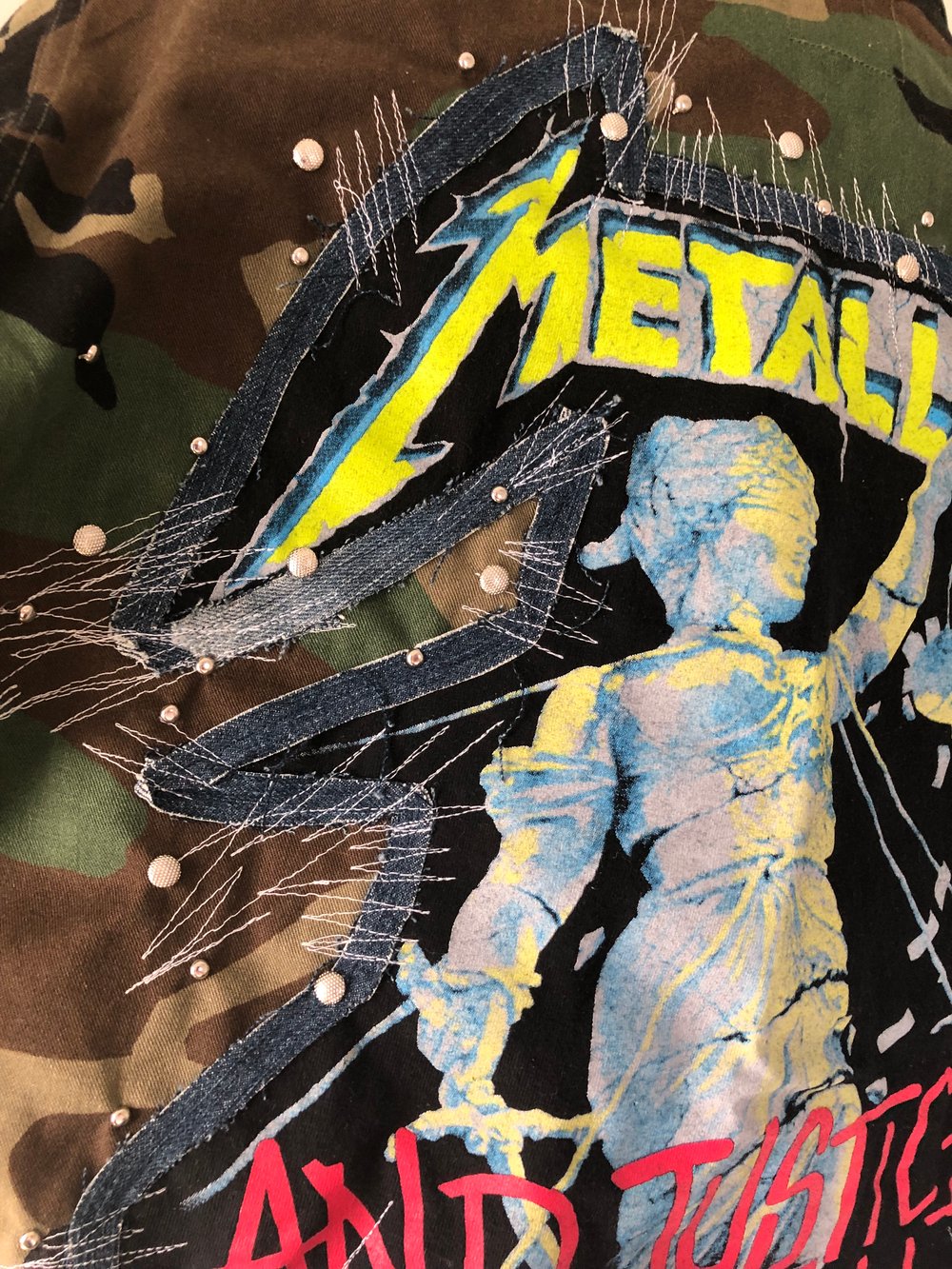 Size: Military issued Medium Long
* Patches included and intact.
This is a one of a kind and unique show piece! All hand-studded. Scribble stitched and custom layed out Pushead tee panel. All sewn on a military issued camo jacket/shirt.
An absolute heirloom piece ready to have your own patches added to it as well!