Sunflower/Apple picking fringe tapestry jacket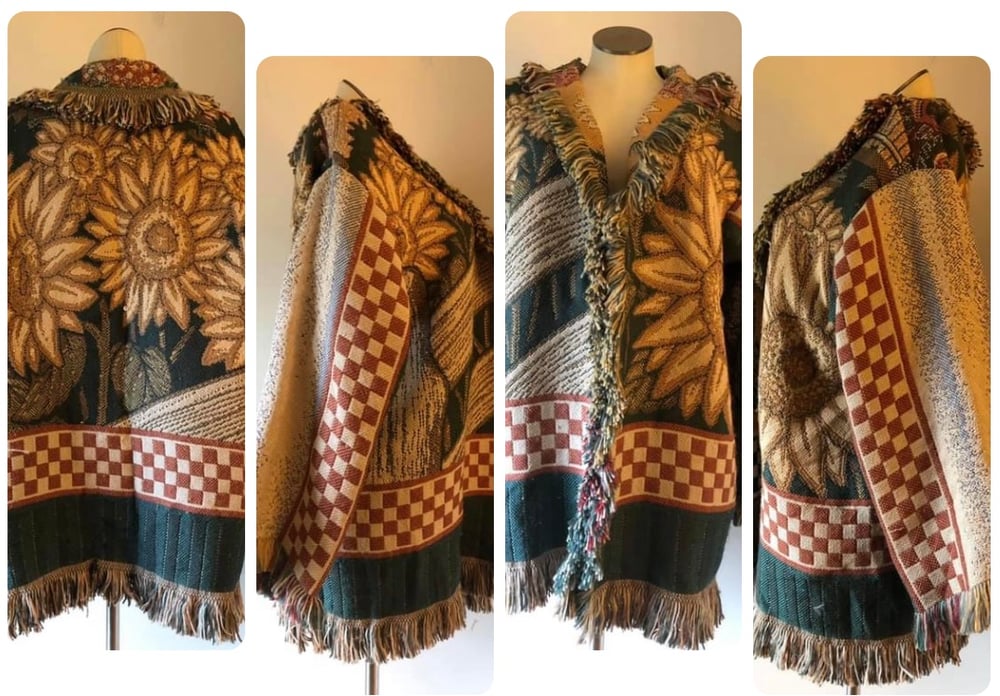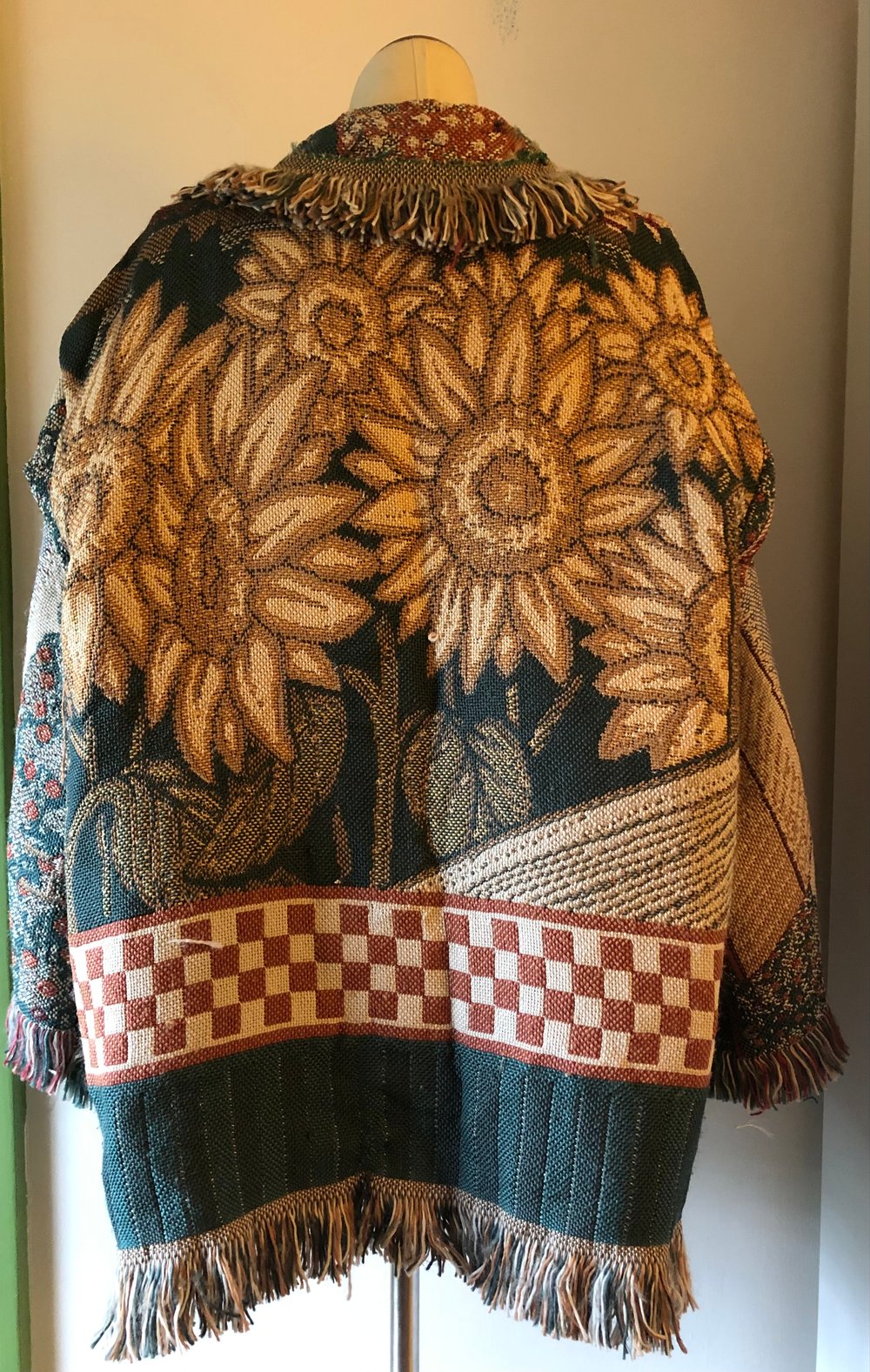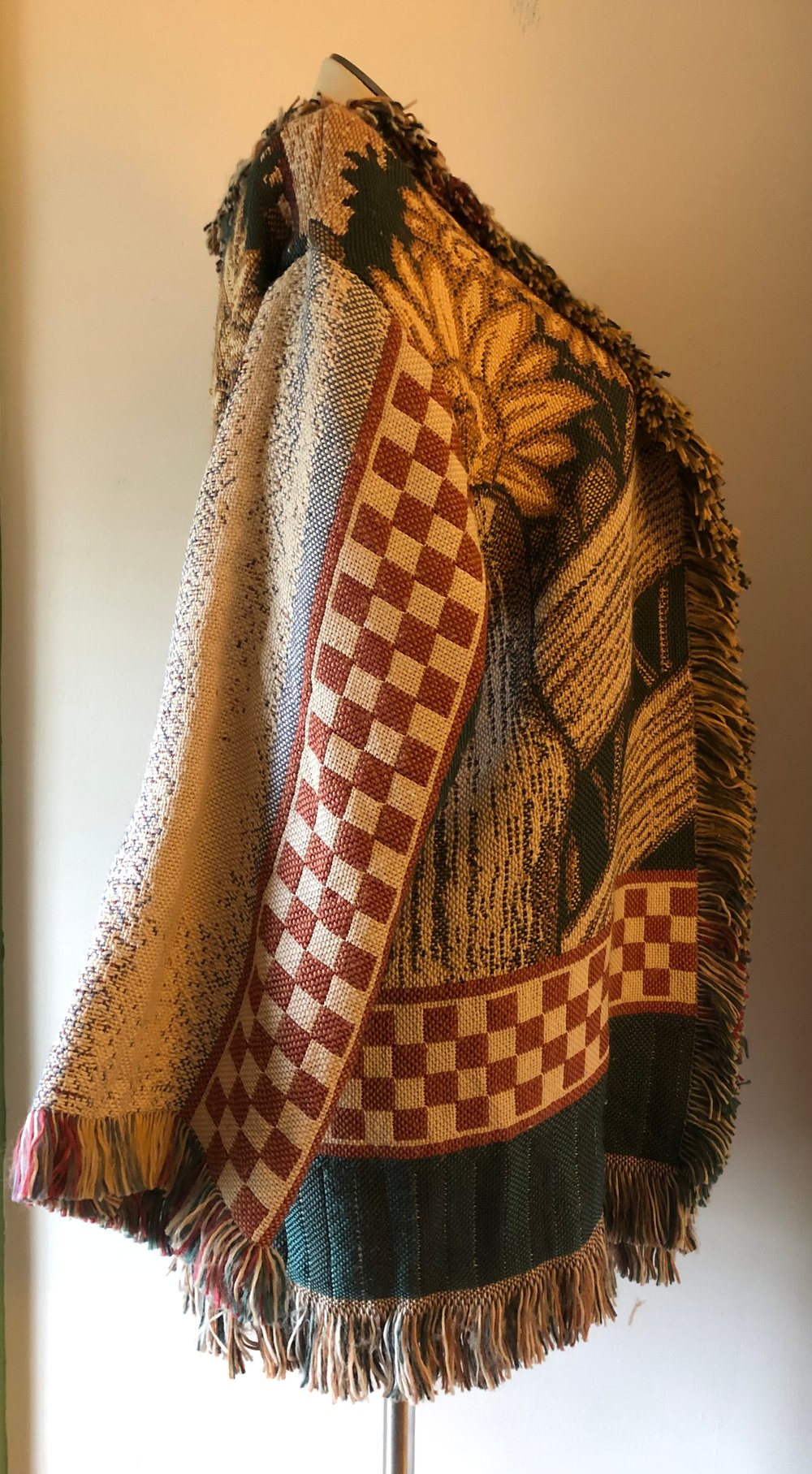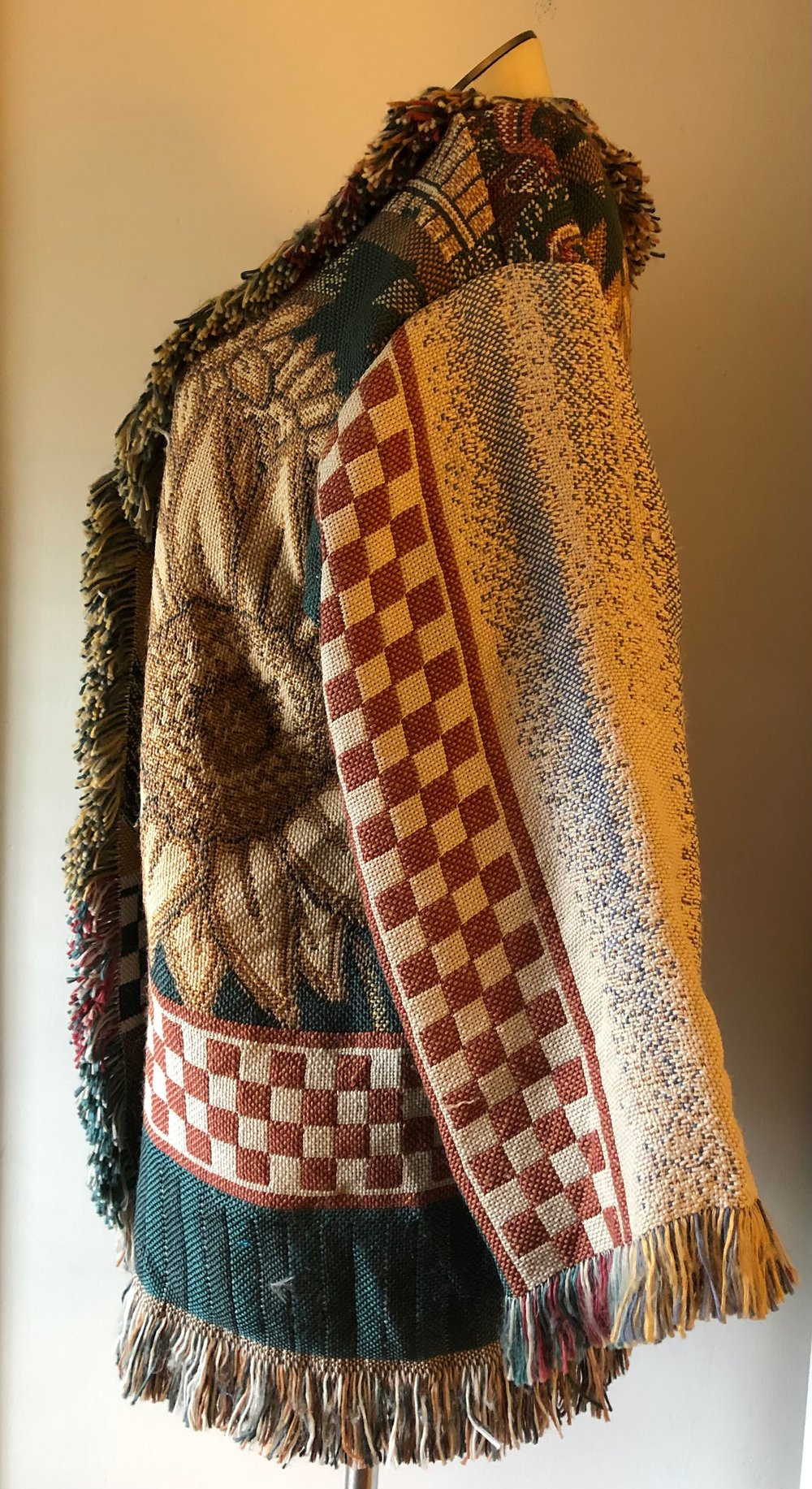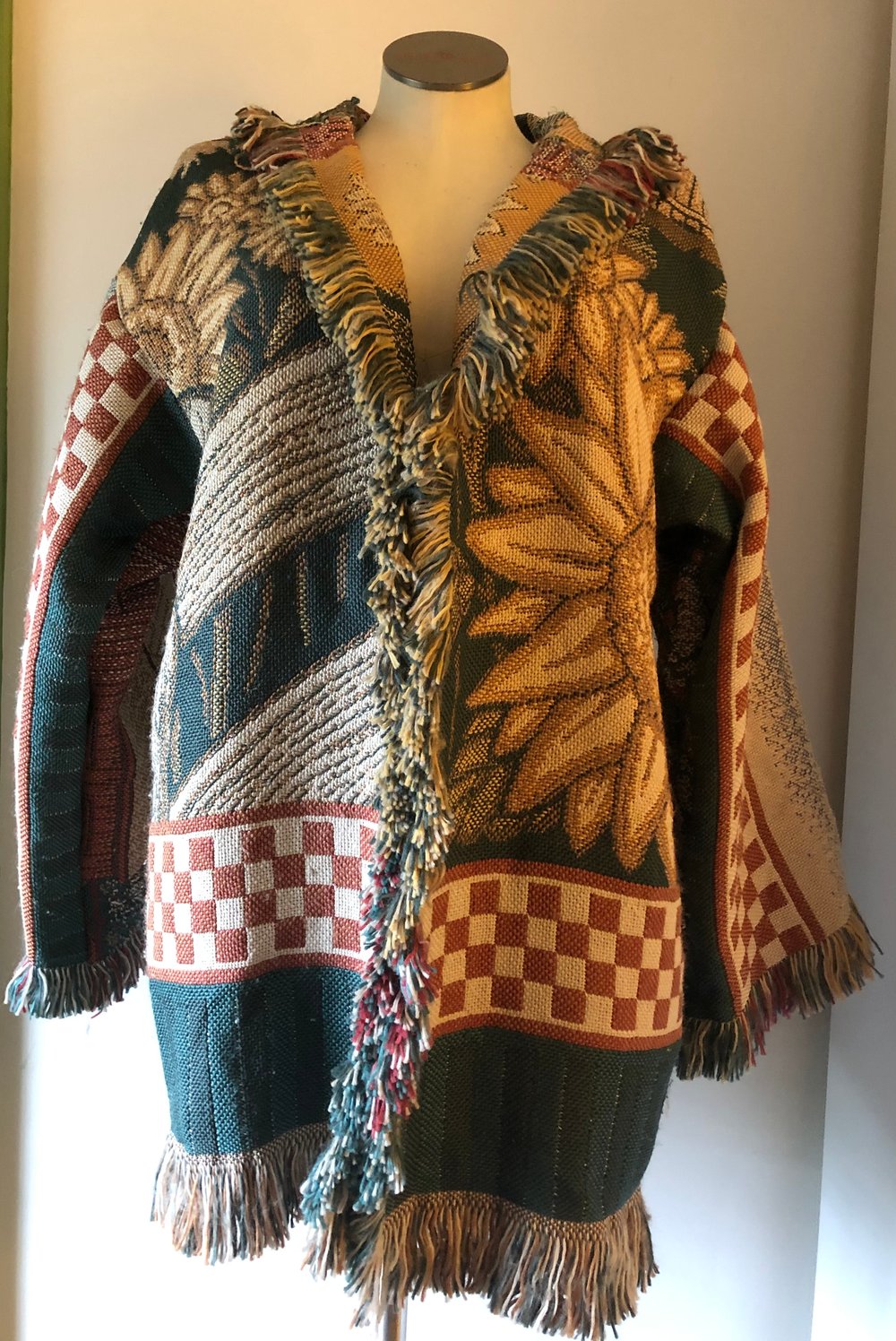 Size: Fits size 8 to 13/14
This is a unique, custom made fringe tapestry jacket & an absolute one of it's kind, made by my hands. Upcycled from woven blankets which are then, custom stitched into wearable art. Absolute crowd-stopping & heirloom quality!
Measurements available upon request.
Fits sizes 8 to 13/14 in ladies fashion, but can also be unisex. Sleeves are longer and made to be rolled up.