Misfits UPcycled slim fit denim suit jacket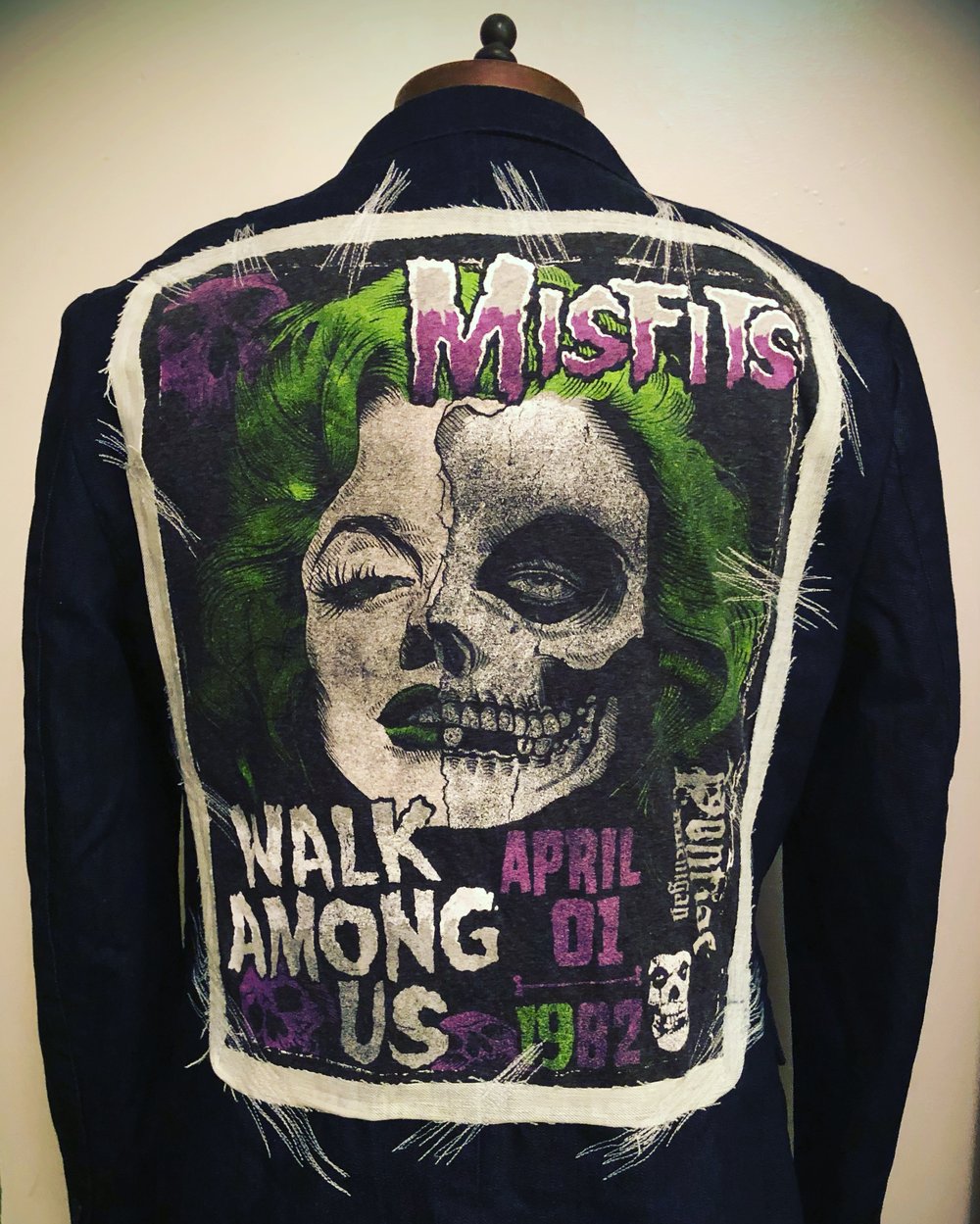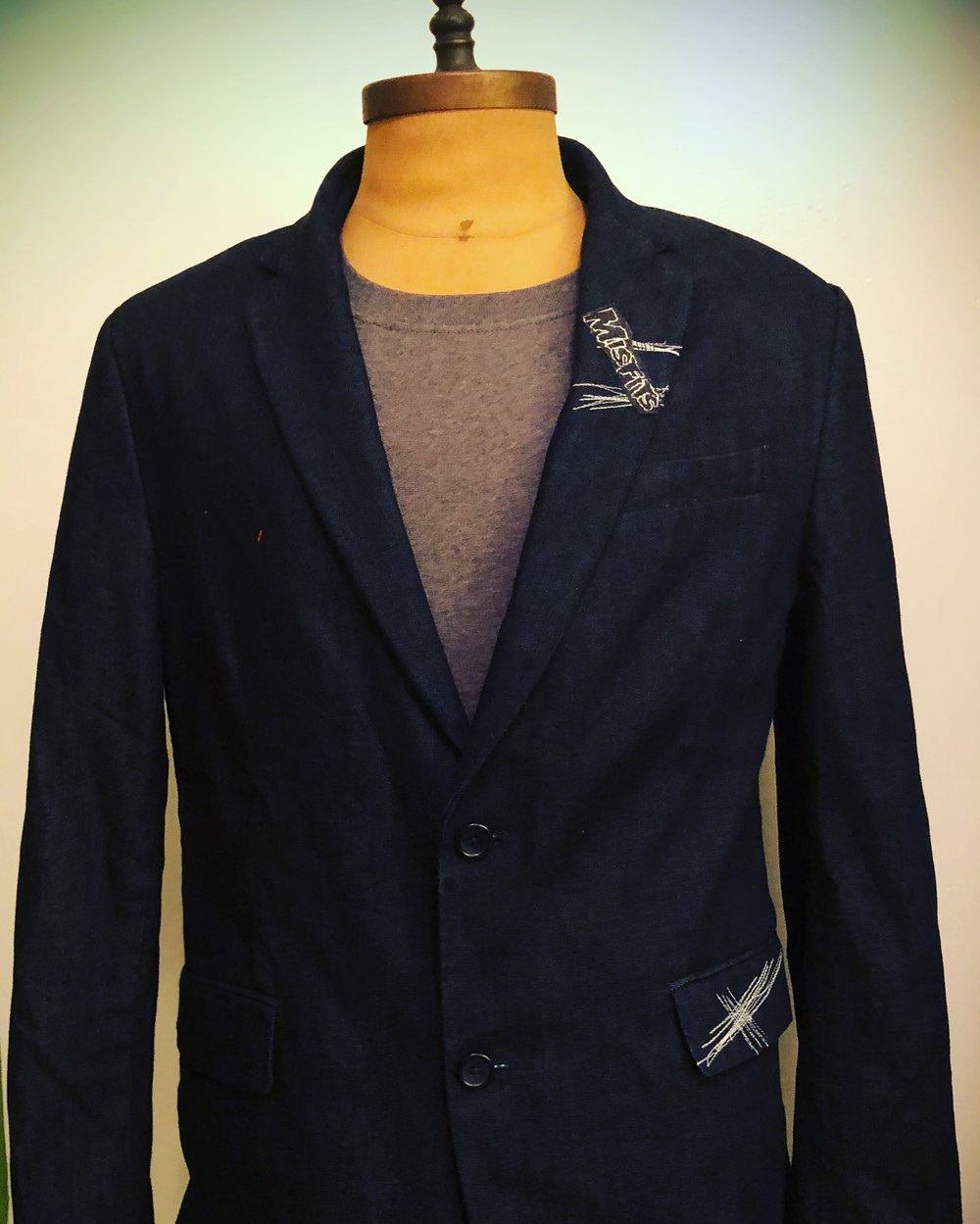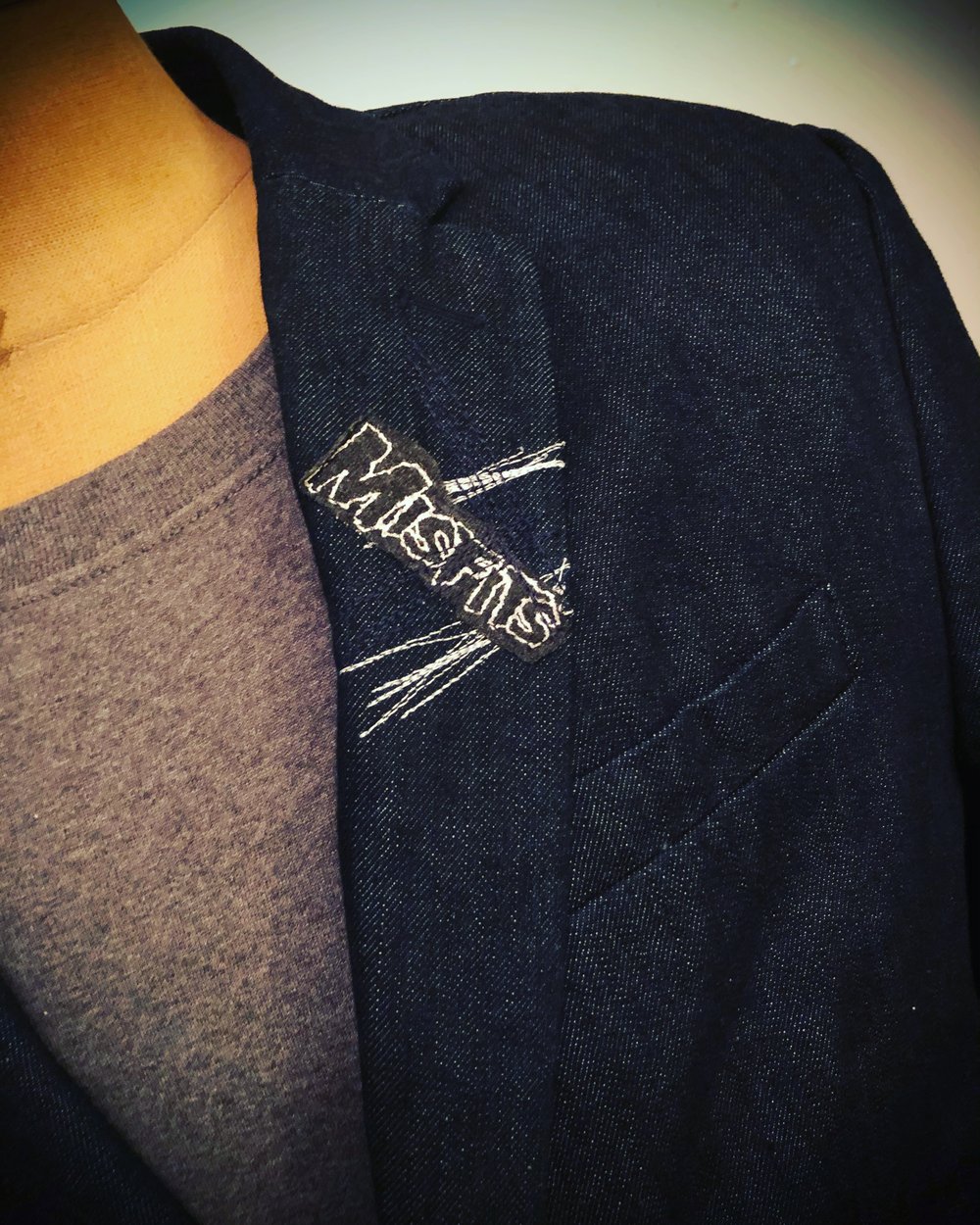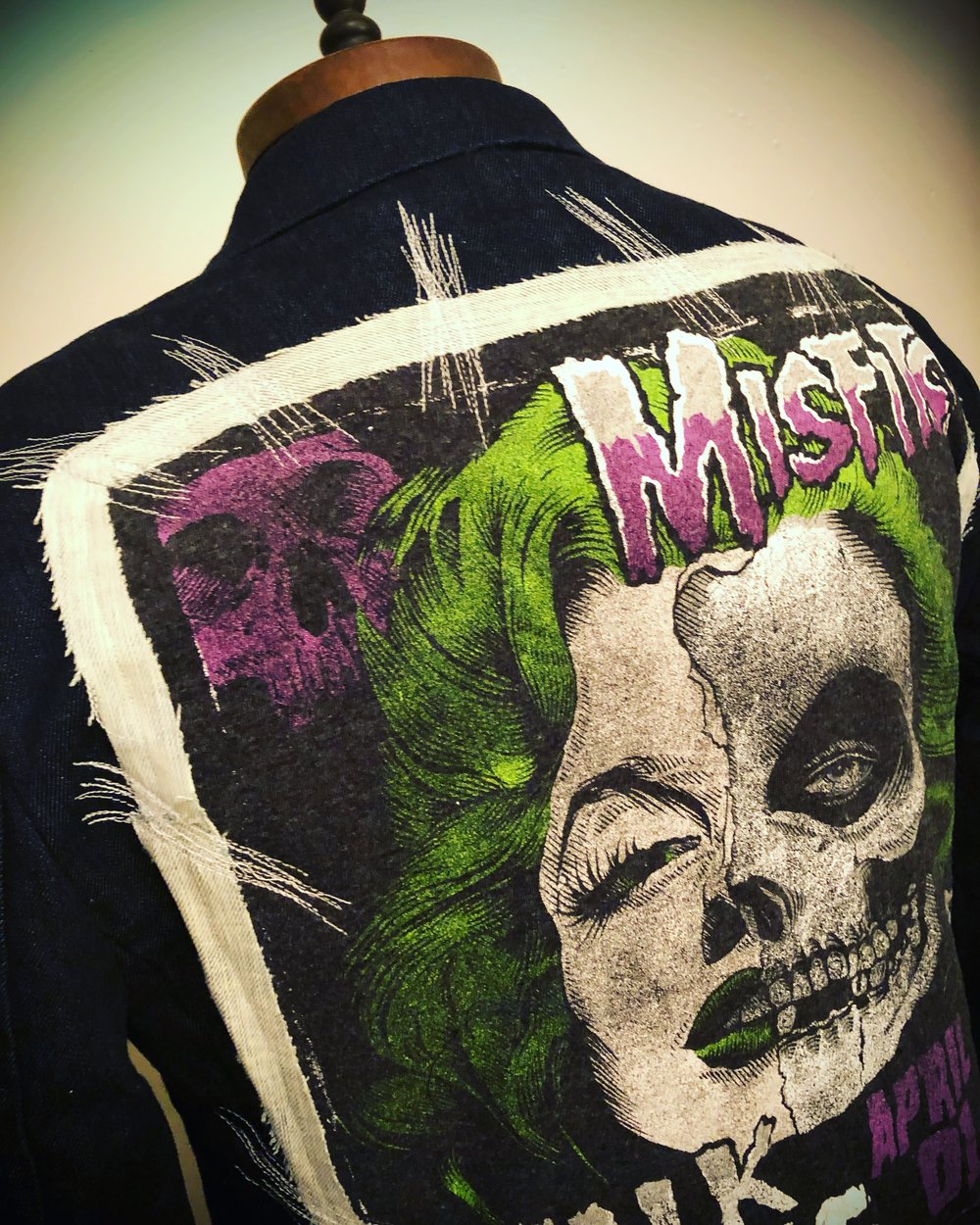 Size: Men's Slim fit Claiborne Dark denim suit jacket. Men's size 40. 29 in long. 44 on hips. 25 in sleeve.
This thrift store suit coat has been given a serious UPcycled REBIRTH! Custom stitched with a MISFITS panel and vintage denim border. Artfully, stitched to resemble concert poster subway flash. This is an absolute one of its kind and a Kerri Rickard original. Heirloom quality and ready for the stage. Grab this now before you regret it!!
Kick ass!