"Sassy's Strawberry Rhubarb Jam" hand-knitted slouchy hat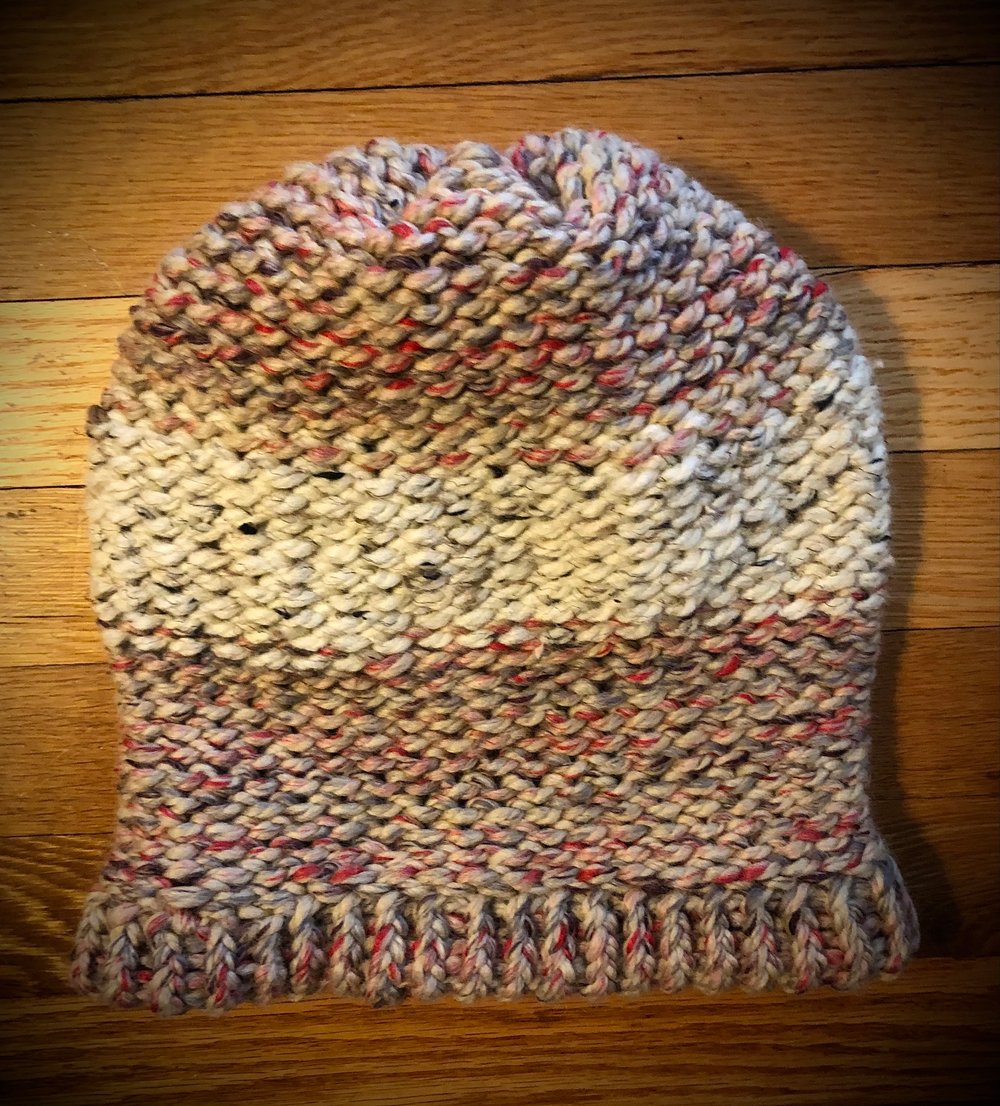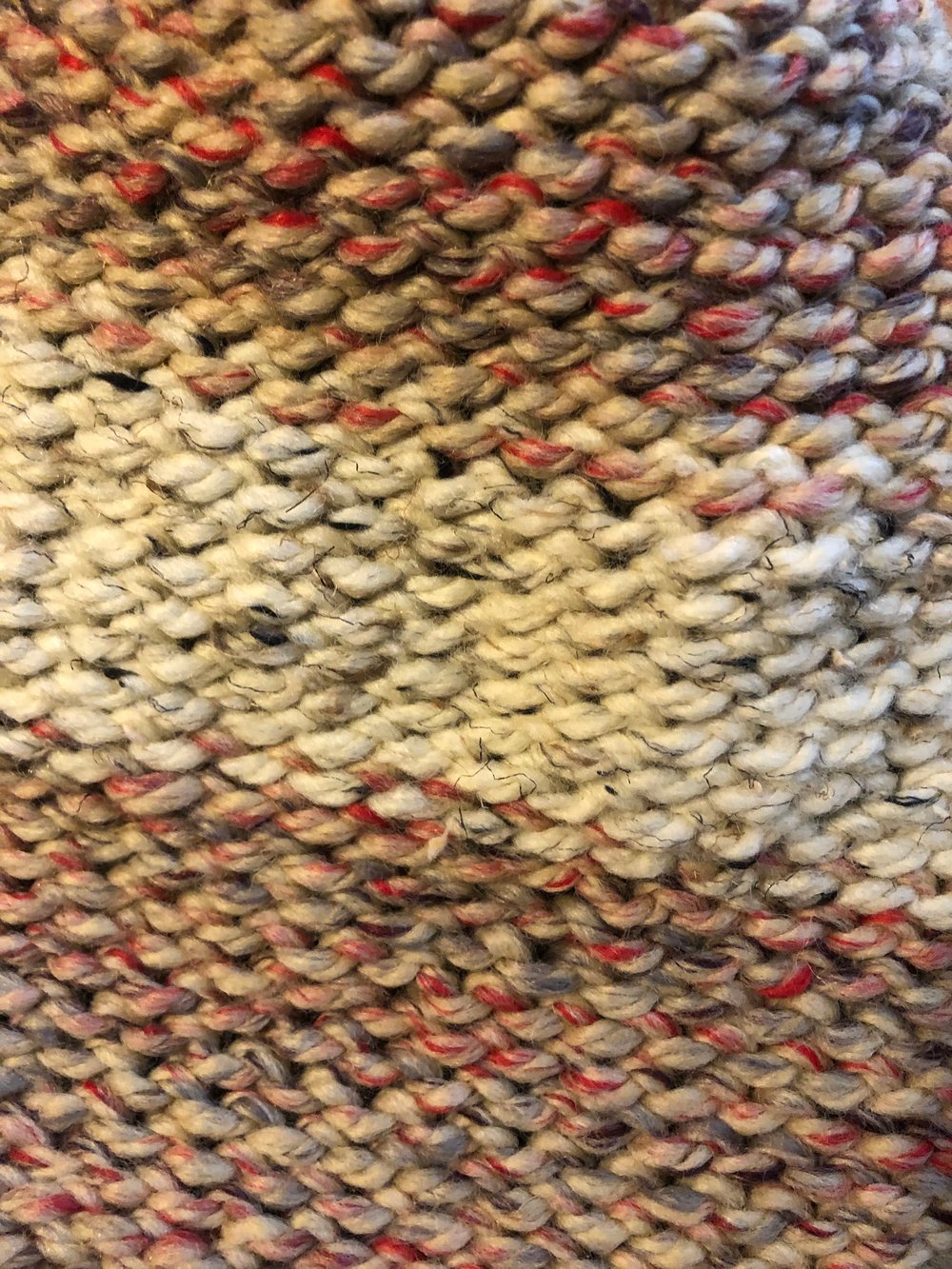 When I was a kid, one of my Grandma's used to knit and crochet some of the most special hats I ever had. She started me out on a loom and I made countless dresses for my Barbie's. This, a Darci Doll and Fashion Plates—- started my love for making/upcycled clothing. Those were some of my very fond memories from childhood. So, I took up my loom again (inspired by my friend, Dan!) and started knitting some hats for Rob and myself. The colors are so beautiful and the process is a calm natural feeling for me.
Sometimes, we just need something made with love and these absolutely are. Each one is custom made by my hands and filled with good vibes and even better music.
Hat stats: 80% Acrylic, 20% Wool. Soft, thick yarn and machine washable/dryable. 10 inches long (approx.) and 11 1/2 inches on the band. Stretchable. This particular hat uses 2 different colors.
Thank you for looking and I hope you make one of these (or more) yours to have for many years to come.